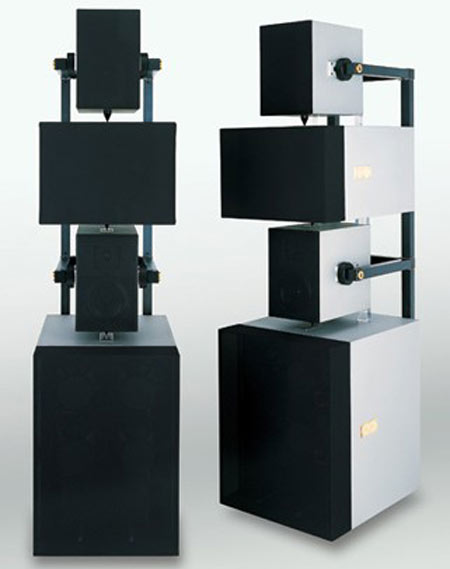 With its geometric appeal, the speakers have a cool layer of polished black that offers them a feel of classiness.
The speakers come with integrated adrenaline boosters that would make your media room more lively.
News is Goldmund's Media Room comes equipped with Epilogue speakers by the same producer.
It seems Goldmund believes in making big as history states its pricey invention of world's most expensive turntable and not to forget the $17, 0000 Blu-ray player.
This one demands a loud sum of it is subjective to your first hand hearing experience and desires.
It demands a hefty price but is worth paying.