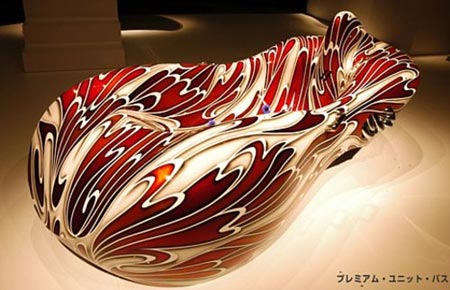 Artist Tetsuya Nakamura's exciting array of luxury fittings convey the vibes of breaking the floor while residing calmly in your bathroom. Mind you it's the very first look and feel that make your doubt its functionality i.e. Bathtub.
The set includes a tub, a duo of sinks, a step organized to enter into a stairwell, and an ornamental column. Nakamura has given the liberty to its consumers to paint the tub as per their own likings. It is its aesthetics feel only that overshadows its functionality. But yes, terms and conditions are applied to this designer tub as well.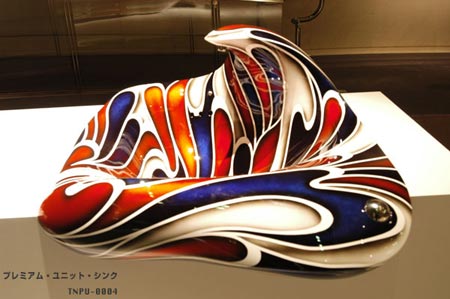 It warns you to keep away from the weirdest thought of taking a romantic bath inside it with your beloved. Albeit made up of plastic (and not glass), precaution is better than care. Well, trust me or not but surely pinch yourself as this artistic bathtub is retailed at $26,000 and $8,600 is the pricey but deserving sink.